My write-up of this year's Worldcon is almost but not quite complete. Since then I also attended Titancon/Eurocon in Belfast, but rather than write about that or my last day at Worldcon I am now going to leap ahead to a discussion of this year's Octocon, which took place a week ago. This is the Irish national science fiction convention, normally taking place over a whole weekend but this year reduced down to one day, partly because some of its big programme items had temporarily migrated to Worldcon, notably the Golden Blasters (a competition for short science fiction films) and the Vault of Horror (man with cropped hair and stick shouts at audience members while playing scenes from bad films). This year's Octocon was pitched as a quiet post-Worldcon catch-up for Irish SF fans and also as a con for people who are averse to enormocons. As with last year it took place in the Crowne Plaza Hotel in Blanchardstown, with Janet O'Sullivan and Raissa Perez co-chairing.
After the opening ceremony, the first programme it, I attended was the Sunday Service, in which Janet O'Sullivan and James Brophy presented a rofflesome recap of the year in SF. This unfortunately served to remind me of how thanks to my boring World War 1 blog and time spent doing Worldcon stuff I largely missed all the big picture films they mentioned (though frankly I was also washing my hair every night I otherwise had free to see the latest superhero film).
Next I found myself attending a panel on the Fae in popular culture. There always seems to be a fair bit of Celtic fantasy Leprechaun fairy stuff at Octocon; this year it was the overall theme of the convention, with a number of programme items touching on the fair folk. In response to a question the interesting point was made that Ireland's greater wealth of hidden people lore exists mainly because it was extensively written down in the Middle Ages. It was also noted that this year marks the 60th anniversary of the release of Darby O'Gill and the Little People. Suggestions were made that people might want to investigate Dúchas, the Irish digital folklore project, and perhaps even volunteer time to assist in the transcription of items from its manuscript collection.

A panel entitled Preserving Nature in SFF Futures looked at ecologically themed SF, something which has been on trend for a while and which I suspect we will be seeing more of in years to come. The subject can be a difficult one, with it being very easy to just fall into writing dystopian grimness. One good point from the audience was that narrative conventions tend to focus on individuals but combatting the ongoing climate crisis requires collective action, something a bit more difficult to represent in fiction. There is also the danger of pushing people into the slough of despond by painting such a convincing picture of the horrors of climate collapse that they are left feeling helpless and without agency.
A couple of fictional works were mentioned at that panel that I though might be worth investigating. Peadar Ó Guilin mentioned Stephen Baxter's novelette 'On the Orion Line', where perpetual war with aliens arises from humanity's depletion of resources and need for continuous expansion to maintain its civilisation. John Brunner's The Sheep Look Up deals with near future civilisational breakdown due to ecological collapse and resource depletion (in a manner perhaps similar to Harry Harrison's brilliant Make Room! Make Room!). The commercially unsuccessful film Downsizing was mentioned as one that attempts to look at the personal implications of the approaching end. Even The Hunger Games was cited both for its warnings that economic and political systems can be hard to remove (but also its prescient suggestion that one girl can make a difference).
I do find myself wondering whether the fundamentally depressing nature of climate collapse fiction means that readers will tire of the subgenre. I was struck previously by Morgan Hazelwood's write-up of a Worldcon panel on Hopepunk, another emerging subgenre, in which writers offer at least some kind of light at the end of the tunnel. There is obviously a danger of switching from helpless despondency to complacency, but I think to make action possible to avert or minimise ecological catastrophe there needs to be some sense that the situation is not completely hopeless.
A writery panel on Suspending Scientific Disbelief looked at how far SFF writers can get away with flying in the face of established scientific fact. However one interesting point for me was when the panelists were invited to bring up examples of scientific facts so bizarre that they would be hard to include in a story. My favourite one mentioned was by Edmund Schluessel, who revealed that the resonating frequency of the cable in a space elevator is related to the resonant frequency of the planet it lifts from, so by twanging the cable one could make the planet explode, or something like that. More generally the point was made by Michael Carroll that while a good plot can survive bad science, there is only so much scientific implausibility the reader can take before they go "Ah here now come on". I was also interested by the panelists' mention of The Martian (book and film), in terms of how it dealt with the psychology of the abandoned astronaut and not just the purely physical stuff (which sadly has been somewhat superseded by scientific discoveries since).
And then to a panel on Romance in SFF. I've always liked romantic plots in SF and fantasy genres, at least in theory, as they suggest that the human characters are more than just problem-solving automatons. To some extent though I thought this panel talked more about romantic fiction (a separate genre) rather than SFF with romantic elements. Several of the panellists write romantic fiction, a genre with its own set of conventions (one of which mentioned being the Happily Ever After ending). My feeling however is that the appearance of romance in SFF does not require an adherence to romantic fiction genre conventions: the romance in SFF can mirror the romance in real life, where people aren't always looking to live happily ever after or do not always manage to, and so on.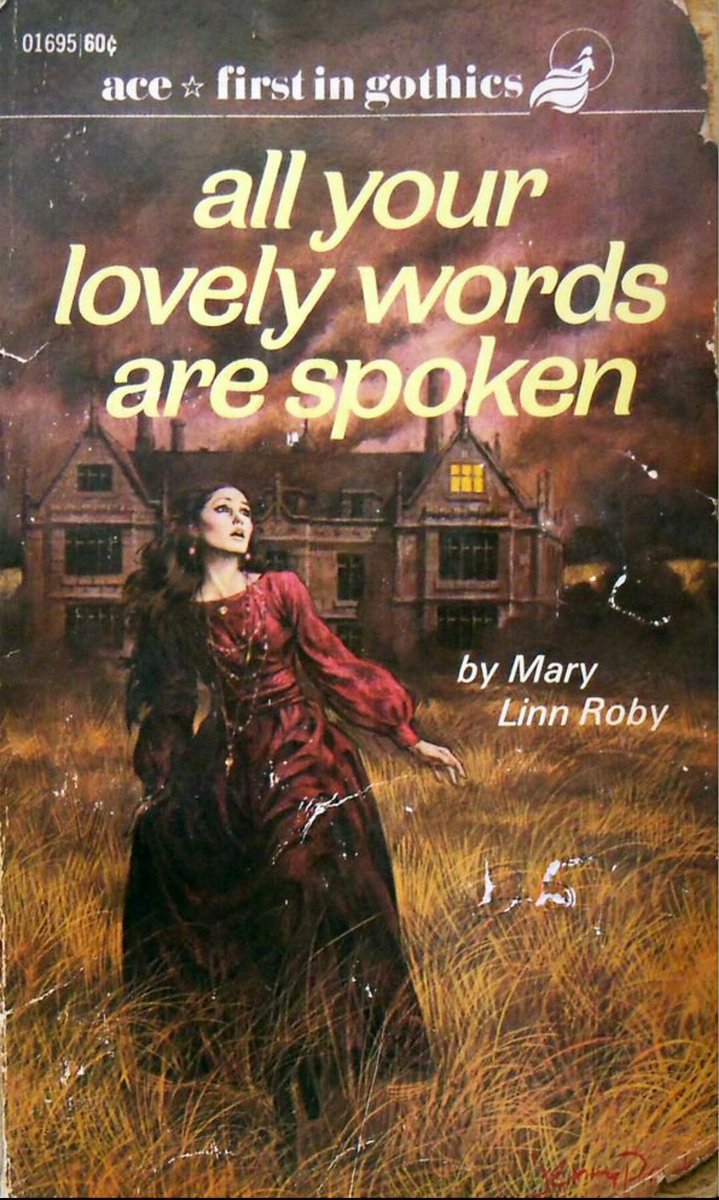 Nevertheless, the discussion of romantic fiction was fascinating. It is not a genre with which I have much familiarity, but I was struck by Ruth Long's discussion of the idea people keep having that they could start writing Mills & Boon novels as a way of turning a quick buck. Long does not (I think) write Mills & Boon novels herself but she noted that for a writer they present some pretty unique challenges, with a rigid house-style and required set of characters and plot elements within which a writer is meant to produce something that the book's readers will not consider a rehash of previous novels. That came across like a form of constrained writing akin to that practiced by Georges Perec and those Oulipo people. I was also reminded of a BBC News article some time back about Roger Sanderson, the one man who has successfully written for Mills & Boon, which provided further insights into the world and its readers' expectations.
There was some discussion of what counted as examples of good romance in SFF, with Han Solo & Princess Leia being held up as the gold standard. I've always found that one of the more tiresome elements of the original Star Wars films, but I'm not sure whether that is because I find it reactionary or whether it is because fundamentally I can't identify with Han (this in particular may be a romance designed to appeal to girls). For contrast, in my notes I quickly listed the first appealing romantic SFF plots that occurred to me, and here they are:
– Tarrant and Servalan in Sand, an episode of Blake's 7 written by Tanith Lee. Notable for being one of the few moments in which the Servalan mask slips.
– Eowyn and Faramir in Lord of the Rings. Sad people find each other.
– Laurie and Dreiberg in Watchmen. OK maybe this is a problematic fave, but it is interesting as an example of how the dorky guy getting the girl does not actually resolve his problems and instead leads them down a whole rabbit hole of deeply problematic behaviour.
– K (as played by The Human Corgi) and Joi in Bladerunner 2049. Sad love between two non-humans, at least one of which may not actually be self-aware.
– The unnamed space traveller and the girl he left behind in 'Spirit of the Age', by popular band Hawkwind.
– No spoilers, but a significant part of the plot of now somewhat forgotten film Strange Days is driven by the romantic travails of the male lead.
– Buckaroo and giant pound coin in Pounded By The Pound: Turned Gay By The Socioeconomic Implications Of Britain Leaving The European Union. Love is real, despite Brexit.
And then to Irish Sidhe 101, a talk by Lora O'Brien on the folklore, traditions and history surrounding the fairy folk in Ireland. Lora O'Brien describes herself as a Draoí (not a Druid) and has what might be called neo-pagan beliefs, including that the fairy folk have a real existence. She was also rigorous in her reference to the history of manuscript sources of information about beliefs surrounding them. I was struck by her mention of the Saga of Fergus Mac Léti, a very early manuscript that has descriptions of a class of little person somewhat similar to kitsch modern depictions of Leprechauns, but different in that they were associated with coastal areas and the sea; to me this illustrates how cultural beliefs shift over time.
The last full panel I went to looked at how the terrifying stories of yore find themselves transformed over time into cute bedtime stories. Disney was particularly blamed here, with that studio having so taken over fairy tales that for many people the Disney version is what they think of as the definitive version of the story (this is not always a bad thing perhaps, given how fundamentally unpleasant the original version of Sleeping Beauty is, which must surely be the case for other stories as well). When the panelists were asked about stories or monsters from other traditions that might be worth retelling or recycling things went into pretty bizarre territory. Mention was made of some monster from Swiss folklore that was a giant cow's udder covered in eyes, which sounds like something from the worst nightmare of HP Lovecraft (sadly I can find no pictures of or references to this online).
The con ended with the closing ceremony and round-up of upcoming events, at which it was announced that after many years of chairing Janet is stepping down, with Raissa chairing alone for next year, which will be Octocon's 30th anniversary. I then had to return home to attend to the needs of my cat, who had made a surprise appearance in The Observant Octopus. She is still basking in her new-found fame and has completely lost the run of herself.
image sources:
Woman with great hair fleeing gothic house (The Pulp Librarian, Twitter)
Pounded by the Pound (Goodreads)