Since the demise of All Tomorrow's Parties many have wondered if something would ever arise to take its place. Earlier this year my old friend and quaffing partner Mr B— asked me if I was interested in attending Le Guess Who in Utrecht. I was curious and as always am eager to hear exciting sounds, so I agreed to go, with the promise of a line-up based around strange weirdo music being the draw. This is an account of what happened there.
Le Guess Who is a city festival, with concerts taking place in venues across Utrecht but particularly focussed on the Tivoli Vredenburg, a central complex of multiple performance spaces, ranging from ones reminiscent of the Barbican main stage down to more intimate locales. As a city festival, Le Guess Who does not provide convivial chalet accommodation to its attendees; rather they must find their own places to stay, scattered across the attractive Dutch town. In our case we were staying in an Airbnb house in the university quarter, we being Mr B—, my beloved, Mr McG—, and myself.
If you've never been to Utrecht and are wondering what it's like… well it's a bit like Amsterdam. Or rather all those olde Dutch town are like each other: canals, dinky buildings, sudden bursts of modernist architecture. Utrecht has less tourists than Amsterdam, but it makes up for the lack of stag party dickheads with another menace: out of control cyclists. It has also has a strangely non-Euclidean street layout that keeps feeling like it is approximating to a grid system when actually it is not. I think other people of less logical minds (and a willingness to let Google guide them around) found the city easier to navigate; for the first couple of days I was reduced to following them around hoping they knew where they were going. Anyway, let me adopt a day-by-day approach to the festival which may turn out to just be a list of people I saw as I am writing this a good bit afterwards and did not take any notes back then because I am a fule.
On the first night of the festival (a Thursday) an initial bug/feature of the event became apparent: it is massively multi-tracked. If you are lucky there are only five things to choose from at any one time, but there were sometimes more. So it was that I found myself missing DRINKS (sadly not a drinks reception but a two-person band featuring Cate Le Bon and someone else) and instead found myself in the Domkerk seeing an ensemble called ONCEIM performing a piece called 'Occam Océan'. Who were they and what was this? Well ONCEIM are a contemporary music ensemble, the name being some class of acronym (in French, so I won't write out the words as you would not understand them). 'Occam Océan' is a collaboration with Éliane Radigue, the French composer being bigged up by many cool members of Frank's APA, the paper of record. The piece was a fascinating piece of edgy contemporary classical music, which broadly speaking might be my favourite class of music, and atmospheric environs of the church were a great place to hear it.
ONCEIM were going to be playing again with Stephen O'Malley of SUNN-O))) but the festival's multi-tracking and our own craving of varied experiences drew us away from the Domkerk to the Tivoli complex where after some exploration we settled down in front of the Art Ensemble of Chicago, legendary political jazz figures of yore (well they appear on that political jazz comp from SoulJazz). They were playing in the big main venue in the Tivoli, where every seat has a good view, and we looked down upon them like Olympians.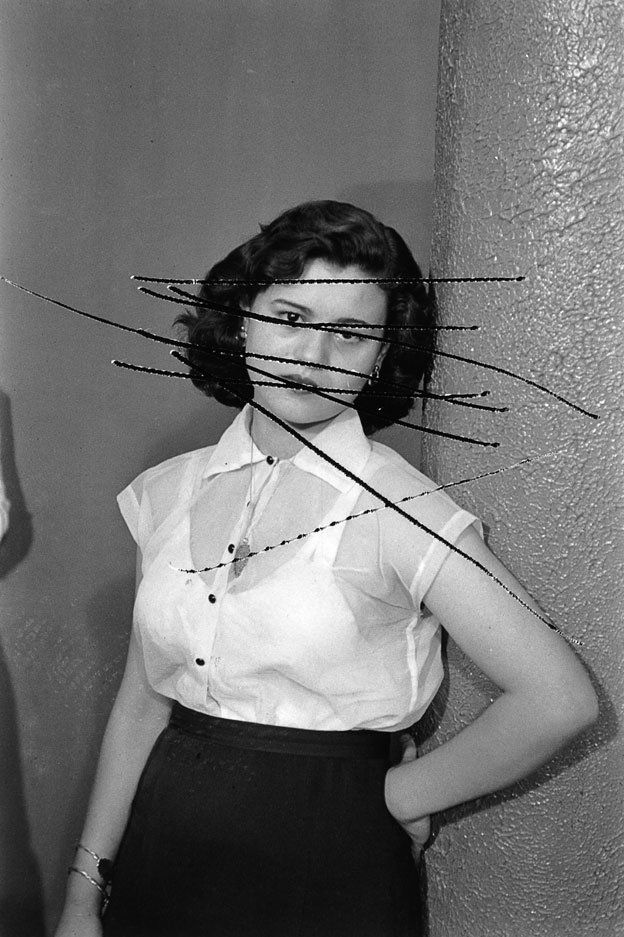 Then we hightailed it to another church, this one being the Janskerk, where the Jerusalem In My Heart Orchestra were playing. They had already started when we arrived and, as is traditional with church venues, bad sight lines meant it was a real struggle to actually see anything of the performance. Eventually though I managed to reach a point where I could see some of the musicians and some of the images being projected behind them, which looked like they were portrait photographs from the 1950s and 1960s by Lebanese photographer Hashem el Madani, about whom I remember reading on the BBC News website; his photographs are mostly portraits, of individuals (sometimes posing with guns) and friends. Musically Jerusalem In My Heart play Middle Eastern classical music. On this occasion they were joined by an orchestra from Beirut (suggesting that normally they are not actually an orchestra) and were playing some 1928 piece from Egypt. Readers, I liked it and wished I had caught the whole concert from a comfy seat with a good view of the stage.
At that point we could have headed back to the Tivoli to catch any number of acts who were playing late into the night but instead we heeded the call of bed.
Scratched photograph image source:
Mrs Baqari, by Hashem el Madani (BBC News Magazine – Zaatari and Madani: Guns, flared trousers and same-sex kisses)
More of my Le Guess Who photographs