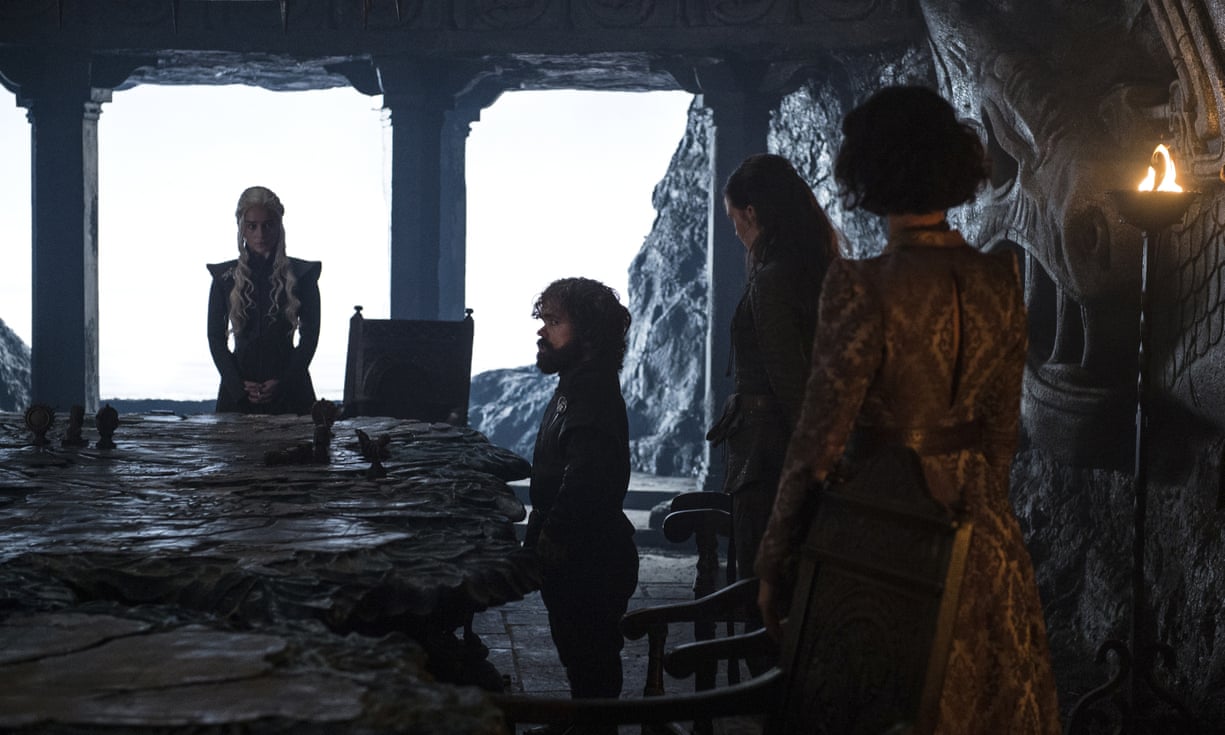 When I was on an aeroplane to Canada I took the opportunity to watch a random episode of popular TV series Game of Thrones to see what I could make of the plot. Of course, because I do not live under a stone I have some familiarity with what this programme is about, even though I have never seen a full episode. This one featured the Blondie Lady and her pals (who include the Short Guy) deciding to send a message to the Curley-Haired Guy, inviting him to join their gang. Meanwhile the Lady Who Shags Her Brother was rallying other people to fight against the Blondie Lady by warning them that, like her late father (probably a Blond Guy), she was some kind of mentalist.
There wasn't too much in the way of gratuitous female nudity, though the Blondie Lady's Assistant did get her kit off at some point. There was also an incident in which people on a ship were captured by pirates, I suspect for plot device reasons, while another guy had his skin cut off to save him from a repulsive disease.
It was all pretty dialogue heavy and focussed on people trying to form alliances and test each other's loyalty. For me that was quite appealing, making it like an updated version of a classic BBC drama like I, Claudius. I can definitely see why people like this and may one day proceed with my plan to watch the very first episode of season 1 and then the very last episode of the final season so that I will know all about the Game of Thrones.

image source:
The Blondie Lady, the Short Guy and some other people recreate their favourite U2 album cover (Guardian: Game of Thrones recap: season seven, episode two: Stormborn)