I never review records, except when I do.
Wet Let [untitled Wet Leg album] (2022)
At last I review the album everyone has been talking about. But first a quick recap for readers who have not been paying attention. Wet Leg were founded by two women from the Isle of Wight (of all places), Rhian Teasdale and Hester Chambers, who recruited a bunch of blokes to pad out the sound. On the back of two brilliant singles last year (the languid pervathon "Chaise Longue" and the truly epic "Wet Dream") they garnered a lot of attention, leading to a considerable build up of anticipation before the release of this, their debut album.
So, what's it like? If you've watched YouTube videos of Wet Leg playing live you'll have this sense of Teasdale and Chambers as rofflers, and this comes across on record too, mostly in Teasdale's vocal delivery. But the odd point of comparison in her singing style for me is with Cate Le Bon, with tracks like "Oh No" displaying a particular debt to the Welsh siren.
I have seen it suggested that the album is in one respect reminiscent of Elastica's debut, in that there is a good bit of filler once you get away from the big tunes. Aside from being offended by this calumny towards the wonderful Elastica album, I'm not sure it is entirely true of this one either. Definitely it is the big tunes that gather my attention here, to the extent that it is hard not to just keep playing "Wet Dream" over and over, but the other tunes have a heft to them too. I particularly like "Loving You" as a sad lovesong of the "I am so not over a terminated relationship" variety.
But for me this is the "Wet Dream" album. God that is such a tune. I think the song would be a hit on the back of the music alone, with its propulsive rhythm, call-response vocals, handclaps, and mega drumming driving things forward, but the vocals really hit it out of the park, both Teasdale's lyrics and her delivery. Again for the benefit of people who have been living under a stone, this sees her describing in lurid detail an erotic dream that the listener has been having about her, in tones suggesting an ever increasing level of shock and disgust at what the listener has been imagining her doing and having done to her. The positioning of her authorial perspective as somehow looking in on someone else's private imaginings is wonderfully meta.

Overall this is a fun record that I love listening to. It leaves me with a sense of what could be magically achieved if more no-hoper indie bands were to suddenly develop killer tunes and topnotch production.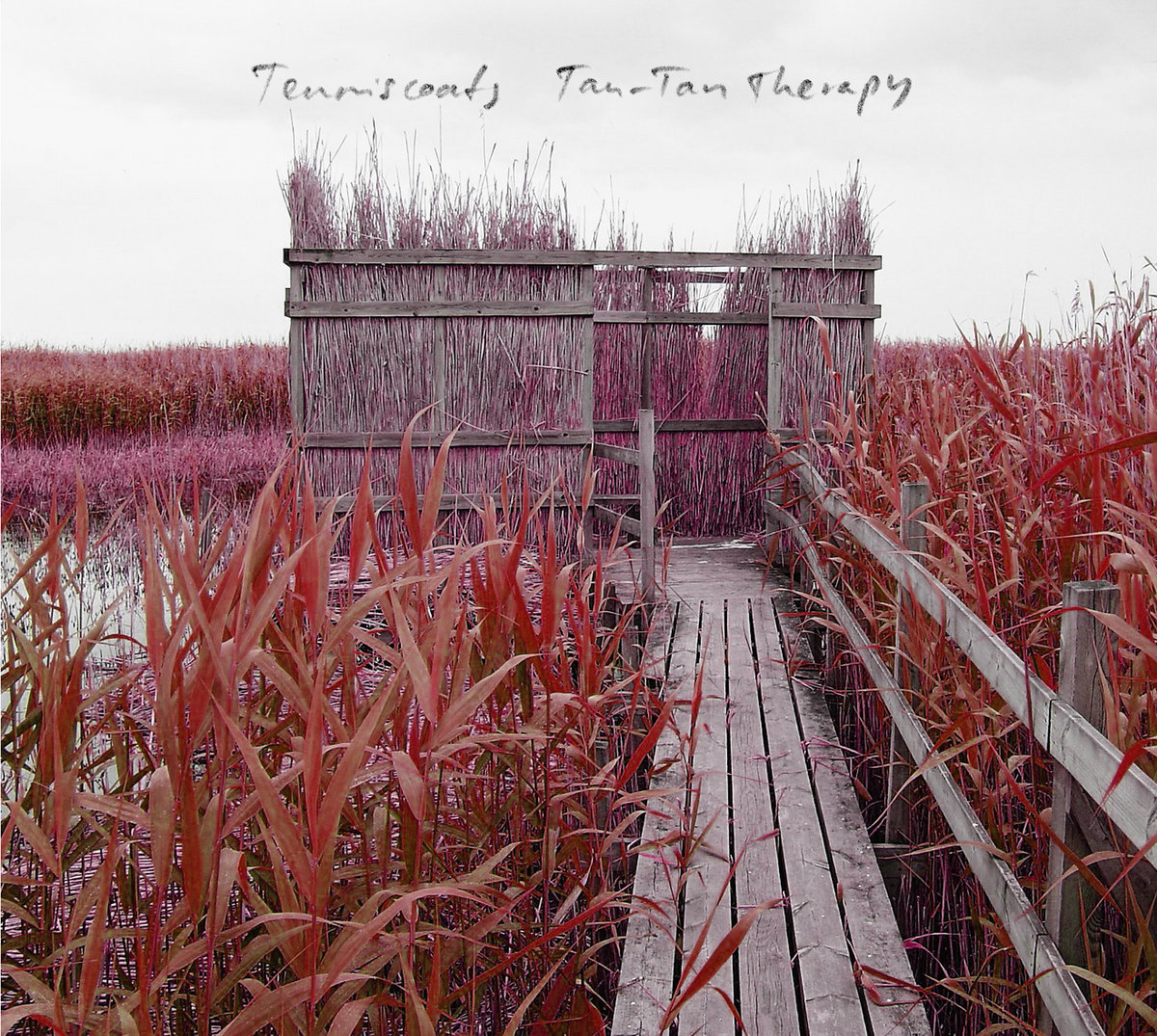 Tenniscoats Tan Tan Therapy (2008)
Readers will recall that I liked Tenniscoats when I saw them at Le Guess Who last November. My beloved liked them too, so I decided to get something by them for her as a Christmas present. The problem with this plan is i) Tenniscoats have a lot of records and ii) no shop in Ireland stocks anything by them. Having to embrace the horror of online ordering meant also that I had to seek some straight dope on the best introductory Tenniscoats record from a friend who knows about these things. He also checked out with a bud who is some kind of Tenniscoats superfan. They both included this album in their key recommendations list. And so I came to order this CD all the way from Japan. And despite my leaving it very late to order, it still arrived in time for Christmas. Well done Japan.
In case you've never heard any Tenniscoats music, this is basically collection of quiet gentle tunes that make for a perfect antidote to the hustle and bustle of the world that surrounds us. It is not solely the product of Tenniscoats' own labours, being a collaboration with a band called Tape who are apparently from Sweden. However I know so little about Tape that I cannot really say where Tenniscoats end and Tape begin. I think the vocals are all Saya Ueno from Tenniscoats but I can't really tell with the music. I think Takashi Ueno from Tenniscoats only really plays guitar, so perhaps the drums and advanced keyboards are by Tape. Anyway, it's all good, give it a listen, you may like it. "Uta ga Nainoni" [Like no songs], the album's second last track is a bit of a stand-out, Saya's non-verbal vocals appearing over music that flows like a river.
I ordered this from 7 e. p., a record label in Japan ( https://7eptokyo.bandcamp.com/album/tan-tan-therapy-cd ), but I see now that a remastered version is due to be released on download, CD and vinyl later this year: https://tenniscoats.bandcamp.com/album/tan-tan-therapy-2022-remaster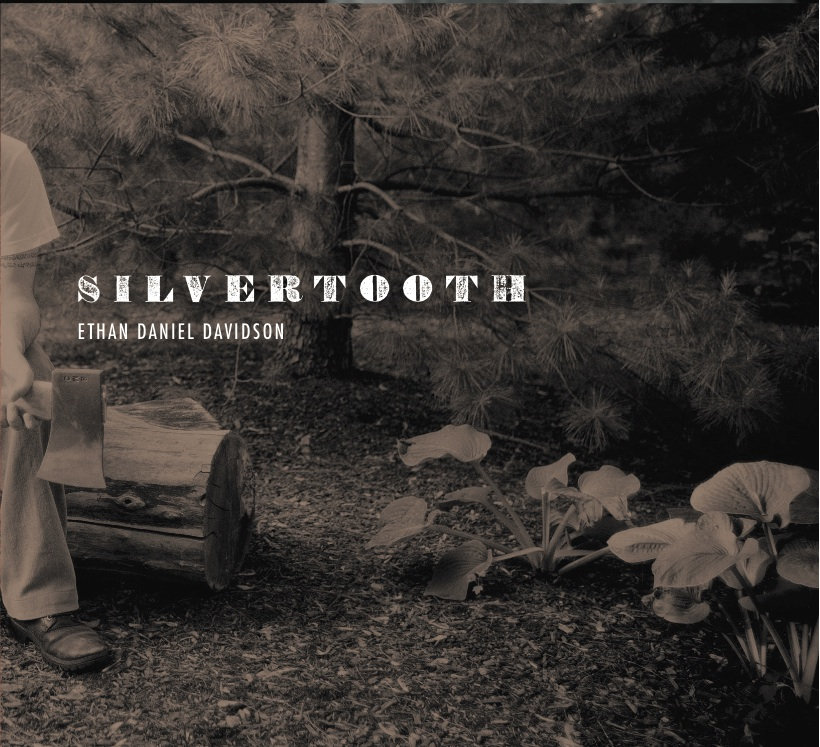 Ethan Daniel Davidson Silvertooth (2012)
A bit of an odd impulse purchase this one, except it was free because Mr Davidson is so against capitalism that he makes it impossible to pay him any money for his wares. I downloaded this from Bandcamp because Bernard Clark was bigging it up on Lyric FM's Blue of the Night. Blue of the Night is an odd programme, appearing on the classical music station of our national broadcaster. Bernard Clarke is the presenter of Blue of the Night. He previously presented Nova, a contemporary classical music which was not to everyone's taste. It was denounced in the Irish Senate as "an hour or two of unmerciful, thumps, bangs, whistles, squelches, belches and God Almighty knows what" and ultimately the show was cancelled.
Blue of the Night is a more gentle kettle of fish. It runs from 9.00 pm to midnight Monday to Thursday and is meant to be a gentle wind down programme, except that Clarke can be a bit wayward, having a tendency to go off on one by serving up a Led Zeppelin triple play or else treating listeners to some reggae tunes. Anyway, one evening he was going on about how amazing this Ethan Daniel Davidson guy was and being really impressionable I went and downloaded this album from Bandcamp (where it is available for free, as previously mentioned). And you know, it's fine, broadly blues based, but not really my thing and frankly I can't see why anyone would get that excited by it either, though of course listening to it as I write this I am thinking "Mmmm, that 'I See Satan Fall Like Lightning' song has a good beat".
You can check the album out for yourself on Bandcamp: https://ethandanieldavidson.bandcamp.com/album/silvertooth
images:
Wet Leg album (Wikipedia)
Tan Tan Therapy (Bandcamp)
Silvertooth (Bandcamp)