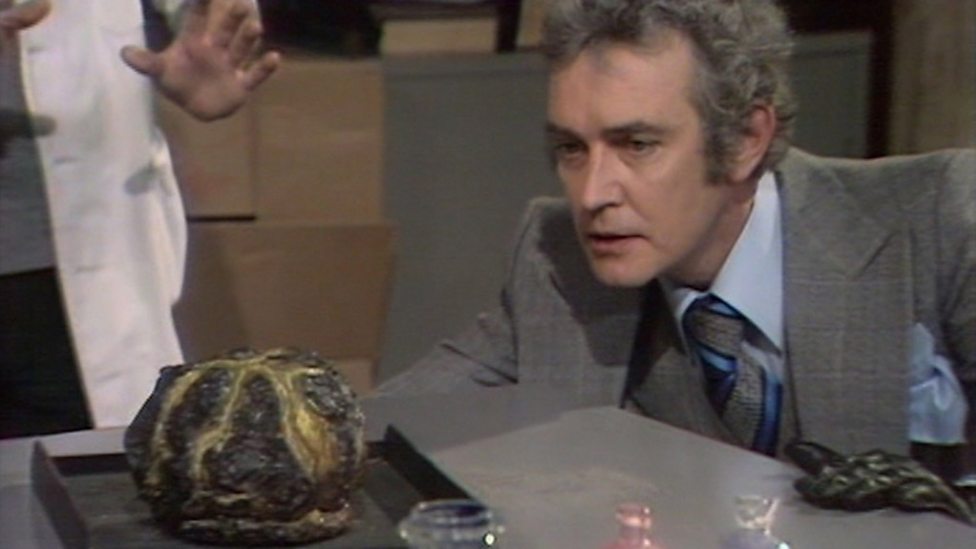 This is the last story from the second season of Tom Baker's tenure as the Doctor, when Philip Hinchcliffe was the show's producer and Robert Holmes the script editor. The programme took a dark turn, with many of the stories featuring gothic themes and levels of violence that were perhaps a bit unsettling for a programme that went out at tea time and was popular with small children. This basically is the imperial phase of Doctor Who, when the show reached heights that it has never matched since. And I am not just saying that because these are the first Doctor Who stories I saw myself when I was very small; watched again with an adult's critical eye the stories of this era have a consistent quality unmatched by earlier or later Doctor Who (including the entire corpus of nu-Who). This period also saw the programme attract the highest viewing figures it would ever obtain.

Seeds of Doom
is a six-parter, dealing with gothic nature themes (at one point the protagonists find themselves besieged in an old mansion by malevolent plants). I have read that usually
Doctor Who
six-parters were written so that they are effectively a four part story followed by a two parter resolution. This one reverses that. The action begins in Antarctica, where some scientists in a research base discover two strange vegetable pods that have been buried in the ice for thousands of years. Unfortunately one of the pods is exposed to UV light, causing it burst open and release a tendril that infects one of the scientists, causing him to transform into a human-plant hybrid monster. The Doctor just about manages to resolve this situation, but the other pod is stolen and brought back to England by agents working for Harrison Chase, a keen collector of exotic plants. The rest of the story follows the Doctor and Sarah as they try to retrieve the pod from Chase's mansion before a global catastrophe occurs.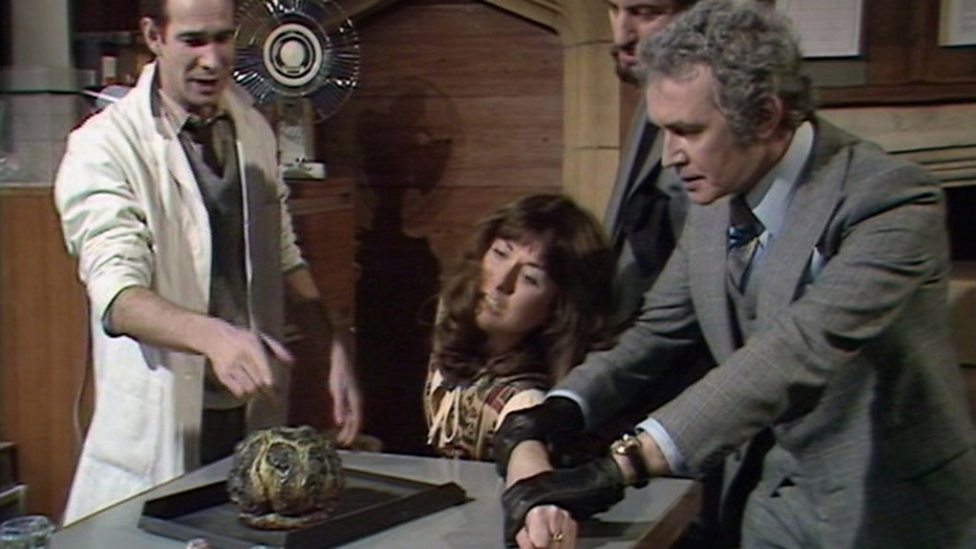 This is one of the all-time classic
Doctor Who
stories. Everything comes together in it. The writing and direction (by Robert Banks Stewart and Douglas Camfield) give the story a relentless drive, with a continuous building of tension in the second section around who is going to be infected by the pod and what will happen when the infection is left unchecked. Tom Baker is astonishing as the Doctor, playing him as strange and alien, oddly callous about the lives of individual human beings yet risking everything for humanity as a whole, while Elisabeth Sladen shines as his assistant, her character having a strength that puts her beyond the usual assistant role of having to be rescued or having the plot explained to her.
What is particularly striking though is that even away from principals there is a depth to the portrayal of the other characters. As the story rolls on, it becomes increasingly clear that Tony Beckley's Harrison Chase is a member of the barking mad community, but rather than being a cackling villain he manages to display a suave persuasiveness; like all the best villains it is easy to see how he is the hero of his own story, and not just because he likes weirdo music. The late John Challis delivers a brilliant performance as Scorby, Chase's violent fixer, who manages to have more going on than just being the guy who repeatedly threatens to kill the Doctor and Sarah. When circumstances force him and Sarah to band together there are some great moments when she challenges him on his assumption that everyone else is as entirely out for themselves as he is. You get this sense of a man whose life experiences have engendered a nihilistic cynicism, in some ways reminiscent of the protagonists of the more recent Kill List. Even the more minor characters have some heft to them, like the various civil servants or Mark Jones as Keeler, Chase's doomed botanist, and Seymour Green as Hargreaves, Chase's butler. I particularly liked the scenes where Hargreaves struggles with his habitual deference to Chase, despite the fact that his master is clearly deranged and by his actions threatening everyone with destruction.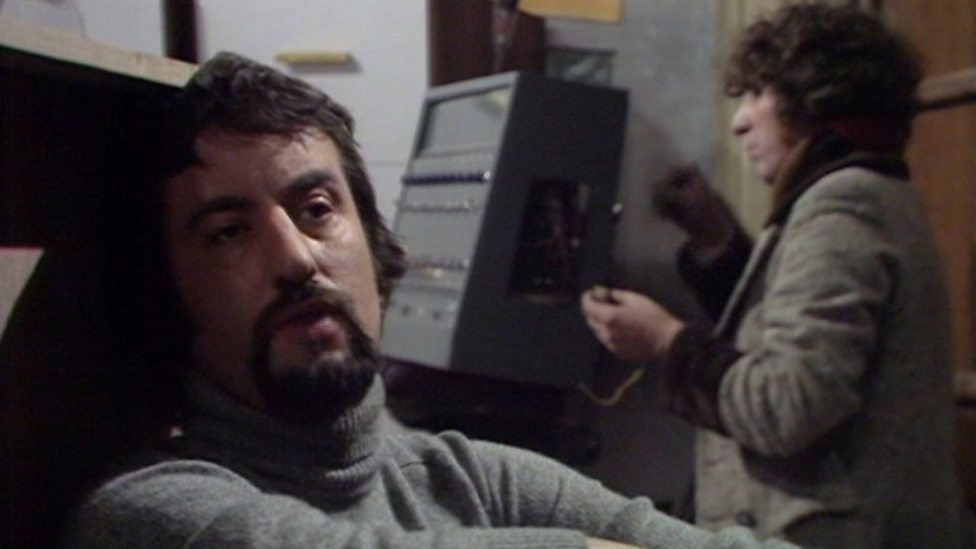 I don't think people talk much about the costuming of Doctor Who, but the clothes in this story are also amazing. The Doctor obviously boasts the classic Tom Baker outfit while Sarah has this great 70s boots and dress look going. Chase meanwhile boasts a succession of beautifully cut three-piece suit that gives him a certain demonic Mr Humphries aura. And Scorby rocks a poloneck jumper and suit look. I want outfits by these costumiers.
So yeah, a classic. Like a lot of Hinchcliffe Doctor Who it draw on other sources, with the Antarctic pod sequences evoking John W. Campbell's Who Goes There?. But nevertheless it is striking how innovative this is, with the body horror aspects of the plot preceding both Alien and John Carpenter's The Thing by several years.

images:
Harrison Chase and the pod (BBC)
Infecting Sarah? (BBC)
Scorby and the Doctor (BBC)